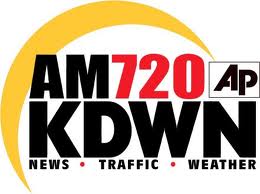 Click here to listen to the Legal Hour on KDWN AM720 from February 27th, 2013 in which Managing Partner, Michele LoBello, Esq., hosts hosts special guest Andras F. Babero, Esq. Mrs. LoBello and Mr. Babero discuss what happens to a business in a divorce (1:40), dividing  a business between divorcing spouses (5:45), what is AB 284 (10:45), the dismissal of the robo-signing case (11:50), dividing real estate in a divorce (17:00), enforcing a judge's decree (21:05), postnuptial agreements (27:00), differences between prenuptial and postnuptial agreements (31:50), protecting inheritances (34:10) and the value of an experienced family lawyer (37:40).
Please tune in to AM720 KDWN's "Legal Hour," every Wednesday, from 9 AM to 10 AM.  Listen live on the radio or online.   Feel free to call in with your comments or questions at 702-257-5396.
To listen to past shows, visit our Media page.