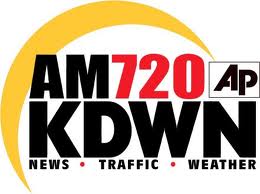 Click here to listen to the Legal Hour on KDWN AM720 from June 26th, 2013 in which Kevin L. Hernandez, Esq., discusses new legislation regarding employment discrimination based on credit history (1:10), how employers should comply with the new legislation (8:00), consumer protections against debt collectors under the FDCPA (10:10), when to seek professional help against debt collectors (17:10), filing lawsuits against debt collections (20:20), Mortgage Debt Relief Act (21:00), short selling a property (25:20), short selling a property in trust (28:10), arms length real estate transactions (31:00) and new legislation dealing with victims of domestic violence (34:35).
Please tune in to AM720 KDWN's "Legal Hour," every Wednesday, from 9 AM to 10 AM.  Listen live on the radio or online.   Feel free to call in with your comments or questions at 702-257-5396.
To listen to past shows, visit our Media page.