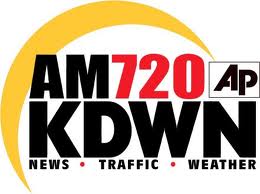 Click here to listen to the Legal Hour on KDWN AM720 from May 30th, 2012 in which Managing Partner, Tisha Black Chernine, Esq., hosts special guest, Randy M. Creighton, Esq., a bankruptcy attorney practicing at Black & LoBello.  Mrs. Black Chernine and Mr. Creighton discuss misconceptions about bankruptcy (3:40), how to improve credit (8:15), the differences between chapter 7, 11 and 13 bankruptcies (10:15), how and when bankruptcy can protect real estate assets (12:40), student loans in a bankruptcy (14:44), which debts can be discharged (18:40), short sale vs. bankruptcy (21:00), 1099-C tax  forms and promissory notes (25:45), how to use TILA letters (30:37) and how a lawyer can help in a loan modification (35:50).
Please tune in to AM720 KDWN's "Legal Hour," every Wednesday, from 9 AM to 10 AM.  Listen live on the radio or online.   Feel free to call in with your comments or questions at 702-257-5396.
To listen to past shows, visit our Media page.