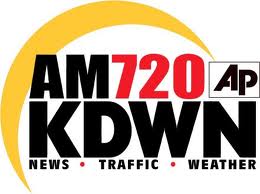 Click here to listen to the Legal Hour on KDWN AM720 from January 30th, 2013 in which Managing Partner, Tisha Black Chernine, Esq., hosts special guest David Crete from Aspire Realty Group. Mrs. Black  and Mr. Crete discuss problems with defining the "shadow inventory" in the real estate market (2:40), calculating shadow inventory (4:30), including defaults in shadow inventory (7:00), short sales affecting the market (10:25)(30:45), market recovery in other major cities (12:00), how banks have adapted their real estate practices (14:15), new programs from Fannie Mae and Freddie Mac (17:05), Mortgage Debt Relief Act (18:20), tenant rights in a short sale (20:50), scams by loan modification lawyers (26:30) and HOA problems in short sales (32:00).
Please tune in to AM720 KDWN's "Legal Hour," every Wednesday, from 9 AM to 10 AM.  Listen live on the radio or online.   Feel free to call in with your comments or questions at 702-257-5396.
To listen to past shows, visit our Media page.