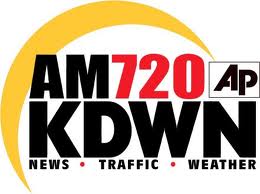 Click here to listen to the Legal Hour on KDWN AM720 from July 31st, 2013 in which Managing Partner, Tisha Black Chernine, Esq. discusses eviction notice time periods (2:10), changes to AB 284 (5:00), latest Case-Shiller home price index report (8:10), unpaid HOA fees in collections (9:45), commercial properties in a divorce (15:30), how to check against wrongful foreclosure (19:45), bought and sold loans (25:40), buying and selling homes in Nevada (29:10) and loan documentation requests (32:35). 

Please tune in to AM720 KDWN's "Legal Hour," every Wednesday, from 9 AM to 10 AM.  Listen live on the radio or online.   Feel free to call in with your comments or questions at 702-257-5396.
To listen to past shows, visit our Media page.