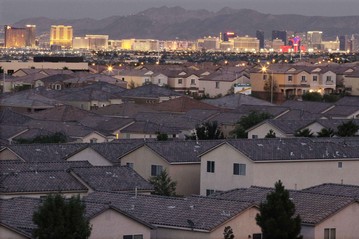 Foreclosure filings in Nevada plunged in October during the first month of a new state law stiffening foreclosure-processing requirements.
Slightly more than 600 default notices were filed against homeowners through Oct. 25 in the state's two most-populous counties, Las Vegas's Clark County and Reno's Washoe County. That was down from 5,360 in September, or an 88% drop, according to data tracked by ForeclosureRadar.com, a real-estate website that tracks such filings. Default notices represent the first step in processing foreclosures.
To read the full Wall Street Journal article, click here.