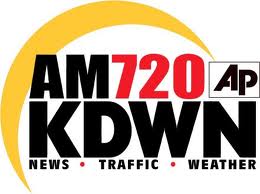 Click here to listen to the Legal Hour on KDWN AM720 from July 24th, 2013 in which Zarinah J. Muhammad,Esq., discusses the definitions of domestic violence (1:30), rebuttable presumption (9:30), domestic violence hearing (11:20), credible witnesses of domestic violence (18:45), primary aggressor of domestic violence (21:25), child custody vs. divorce (25:00), debt as community property (26:00), divorce in Nevada (27:00), child support obligation (30:30), child support modification (34:00) and determining child's best interests (37:15).
Please tune in to AM720 KDWN's "Legal Hour," every Wednesday, from 9 AM to 10 AM.  Listen live on the radio or online.   Feel free to call in with your comments or questions at 702-257-5396.
To listen to past shows, visit our Media page.