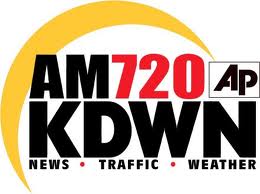 Click here to listen to the Legal Hour on KDWN AM720 from February 22nd, 2012 in which Managing Partner, Tisha Black Chernine, Esq., discusses the Multi-State Settlement (2:00), how mortgage modifications work (5:12), tips for dealing with banks (12:00), escrow impound accounts (18:30), what happens to a property and the mortgage after death (23:00), what happens to debt after death (25:20), how to get a principal or interest reduction (32:00) and how the Multi-State Settlement will affect short sales and credit (38:40).
Please tune in to AM720 KDWN's "Legal Hour," every Wednesday, from 9 AM to 10 AM.  Listen live on the radio or online.   Feel free to call in with your comments or questions at 702-257-5396.
To listen to past shows, visit our Media page.