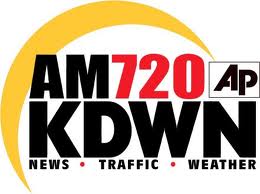 Click here to listen to the Legal Hour on KDWN AM720 from December 7th, 2011. Tisha Black Chernine, Esq. hosts with guest lawyer Tiffany N. Ballenger, Esq. who practices in corporation law and estate planning at the law firm Black & LoBello in Las Vegas, Nevada.  Ms. Chernine and Ms. Ballenger discuss quit claims to remove or add right to ownership of a loan (3:26) (21:00), the Secretary of States's audit into home based business exemptions (6:46) (13:25), the latest developments in the robo-signing scandal (10:55), trusts as a tool to protect property (25:15) and Nevada's economic recovery (31:00). 

Please tune in to AM720 KDWN's "Legal Hour," everyday, from 9 AM to 10 AM.  Listen live on the radio or online.   Feel free to call in with your comments or questions at 702-257-5396.
To listen to past shows, visit our Media page.