Listen to the Legal Hour on AM720 KDWN from September 17th, 2014 in which in which Steven Mack, Esq., and special guest, Judge Vincent Ochoa discuss Judge Ochoa's caseload and professional history (1:30), domestic abuse cases (5:15), Judge Ochoa's professional experiences (9:45), different types of domestic violence (11:00), consequences for domestic violence (13:00)(18:40), Henderson judges (17:10), Steven Mack's part-time judging experience (19:45), repeat domestic violence offenders (20:45), problems with evidence of domestic violence (22:15), restraining orders (24:30), the NFL domestic abuse issues (25:30)(29:30), reporting domestic abuse (26:15) and zero-tolerance policies (30:15).
Click here to listen to the Legal Hour on KDWN AM720 recorded on September 17th, 2014.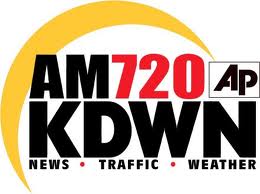 Please tune in to AM720 KDWN's "Legal Hour," every Wednesday, from 9 AM to 10 AM.  Listen live on the radio or online. Feel free to call in with your comments or questions at 702-257-5396.
To listen to past shows, visit our Media page.