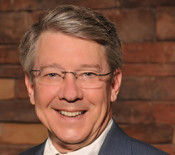 Mr. LeGrand joined Black and LoBello in May, 2015, bringing his extensive knowledge of real estate transactions, corporate development and brand creation as well as a large client base international in breadth. Mr. LeGrand's has encompassed extensive experience in the issuance of private securities offerings with an emphasis on real estate syndication, as well as general corporate representation.
David LeGrand, has engaged in the private practice of law since 1982. He was admitted to practice in Ohio, the United States Tax Court and the United States Federal District Court, Southern District, Eastern Division. In 1997 Mr. LeGrand opened his own firm, LeGrand & Associates while creating a collaboration with and sharing offices with Broad Street Financial, a boutique investment firm headed by William Arthur.
Mr. LeGrand's previous legal experience includes service as an Enforcement Attorney with the Ohio Division of Securities from 1979 to 1981 and Counsel to the Ohio Division of Securities from 1981-1982. While employed at the Division, he served as an Assistant Franklin County Prosecutor attached to the Financial Crimes section of the Franklin County Prosecutor.  Mr. LeGrand also participated in an intergovernmental exchange program under which he served with the United States Securities & Exchange Commission in its Chicago branch office in 1981.
Mr. LeGrand began a romance with Las Vegas and Nevada in 1996, when he first visited Nevada as counsel to the then heavyweight boxing champion of the world, Buster Douglas.  Mr. LeGrand applied to the Nevada Bar in 1999 and joined the Nevada Bar in October of 2000. Subsequently, in 2001, Mr. LeGrand relocated to Las Vegas, Nevada as "of Counsel" to the firm of Hale Lane Peek Dennison and Howard. Mr. LeGrand practiced for several years with the Hale Lane firm, which included his internationally publicized representation of Michael Jackson.
He is an avid ball room dancer and enjoys walking at least thirty miles a week.
Awards
American Jurisprudence Award for Excellence in Contracts.

Received the LVCC Silver Circle of Excellence in 2008 as well as being named Community Service Professional of the Year in 2004.   .
Professional and Civic Affiliations
Past member of the National Association of Securities Dealers Arbitration Board.

Past member of the American Arbitration Association Securities Arbitration Panel.

Currently serves on the Board of Directors of United Telemanagement Corporation.

Past member of the Howard Hughes College of Engineering Advisory Board for 4 years.

Formerly member of the Board of Directors of the Technology Business Alliance of Nevada (TBAN).

Part time Director of Legal Affairs for Nano Evaporative Technologies, Inc. an innovative producer of energy saving cooling systems.
Education
Duke University, B.A. 1976

The Ohio State University College of Law, J.D. 1979