My Account - OLD PAGE
My Account: Clio Connect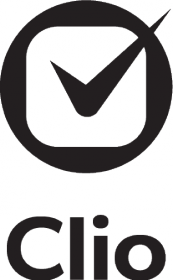 Black & LoBello Law offers each client a secure virtual platform to view and access case documents, court filings, notices, calendar, and bills. "Clio Connect" gives clients the ability to view documents, upload documents for viewing, view important case deadlines, and view and pay invoices, all in a secure SSL encrypted online environment that preserves important attorney-client privileges. If you have already registered your online account, click on the link below to log in to your secure client case management portal:
If You Have Not Registered Your Online Account, contact the attorney working on your matter, and tell them you would like to access documents and bills online.  You will receive an e-mail informing you of a new shared document or bill to view.  You will need to choose and enter a secure password twice, and agree to the terms of service, before being permitted to register.
Once You Have Set Up Your Online Account, you can visit your personal and secure client case management portal at any time by clicking on the link above or by visiting https://app.goclio.com/session/new from any computer.  When there is a new document or bill to share with you, you will get an e-mail notification sent directly from our office to the e-mail address we have on file.
Accessing Documents.
Clio Connect allows you to access documents that Black & LoBello Law has made available to you at any time, day or night.  When a document is made available for you to view through Clio Connect, you will receive an email directly from Clio Connect prompting you to log in and view your document.  If you need help with this process, you can find more detailed instructions here.
Uploading Documents.
One of the most convenient features of Clio Connect is that it provides you with a secure way to send large files or documents that may contain sensitive data, such as social security numbers, directly to Black & LoBello Law.  You can easily upload your documents by logging in to your Clio Connect account, and our office will receive a notification that the documents are waiting.  If you aren't sure how to upload documents, you can find more detailed instructions here.
Downloading and Paying Bills.
Unless other billing arrangements have been made, Black & LoBello Law will make your invoices available to you via Clio Connect.  Once a bill has been sent through Clio Connect, it will be stored like any other document and you will be able to access it at any time. If you would like more information about receiving bills through Clio Connect, click here.
Frequently Asked Questions (FAQs)
How do I create a Clio Connect account?
How do I control the type of notifications I receive from my attorney?
Help, I've forgotten my password!
My attorney has shared a document with me … now what?
How can I use Clio Connect to send secure attorney-client messages?
How do I view, download, and pay invoices shared in Clio Connect?