Listen to the Legal Hour on AM720 KDWN from August 13th, 2014 in which Michael J. Ryan, Esq., discusses the importance of workers' compensation for new businesses (1:30), worker injury during break (4:45), Nevada Attorney for Injured Workers ("NAIW") (9:15), workers' compensation appeals (11:00), most common work injuries (12:00), Occupational Safety and Health Administration ("OSHA") (13:30), uninsured workers (17:45), reopening a workers' compensation claim (20:15)(30:15), reporting a claim (27:45), businesses acquiring prior workers' claims (32:15) and concussions in the NFL (35:30).
Click here to listen to the Legal Hour on KDWN AM720 recorded on August 13th, 2014.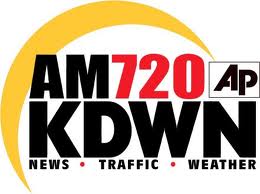 Please tune in to AM720 KDWN's "Legal Hour," every Wednesday, from 9 AM to 10 AM.  Listen live on the radio or online. Feel free to call in with your comments or questions at 702-257-5396.
To listen to past shows, visit our radio show archive page.