Listen to the Legal Hour on AM720 KDWN from June 25th, 2014 in which Michele T. LoBello, Esq., and Judge Bill Gonzalez discuss Judge Gonzalez's life in Las Vegas (2:00), Judge Gonzalez's community service (5:30), Judge Gonzalez's caseload (7:30), Judge Gonzalez's work ethic (10:00), conflict resolution (12:30), Senior Judge Program (16:00), relocation cases (18:15)(27:15), child support vs. custody violations (19:30), specialty courts (29:20) and Judge Gonzalez's campaign platforms (34:00).
Click here to listen to the Legal Hour on KDWN AM720 recorded on June 25th, 2014.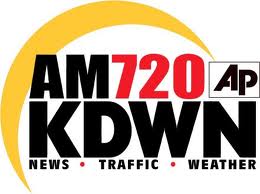 Please tune in to AM720 KDWN's "Legal Hour," every Wednesday, from 9 AM to 10 AM.  Listen live on the radio or online. Feel free to call in with your comments or questions at 702-257-5396.
To listen to past shows, visit our radio show archive page.