Listen to the Legal Hour on AM720 KDWN from June 11th, 2014 in which Managing Partner, Tisha Black Chernine, Esq., and Secretary of State Ross Miller discuss electronic voting machines (2:30), voter turnout (7:30), medical marijuana (9:50)(15:50), divorce and quit claimed property (11:50), Mr. Miller's run for Attorney General (14:30), securities fraud (20:15), Mr. Miller's goals for public office (23:30), Mr. Miller's business experience (30:30), obtaining a business license (33:30) and Mr. Miller's experience in the Clinton Administration (37:00).

Click here to listen to the Legal Hour on KDWN AM720 recorded on June 11th, 2014.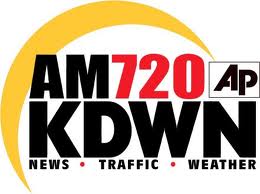 Please tune in to AM720 KDWN's "Legal Hour," every Wednesday, from 9 AM to 10 AM.  Listen live on the radio or online. Feel free to call in with your comments or questions at 702-257-5396.
To listen to past shows, visit our radio show archive page.