Listen to the Legal Hour on AM720 KDWN from May 14th, 2014 in which Sabrina M. Dolson, Esq., Clark Count District Attorney Steve Wolfson and Judicial Candidate Linda Marquis discuss the District Attorney's ("DA") caseload (2:30), District Attorney's duties (6:45), Mr. Wolfson's background (7:45)(18:30), DA Criminal Division (9:30), cost to the public (10:30), cost cutting in the DA's office (11:30), jury duty (13:25), Ms. Marquis' background and experience (20:20)(24:30)(29:30), police shootings (20:50), Family Court (23:00), Family Court caseload (28:15), Ted Binion murder case (30:10), Family Court trials (33:30) and determining child custody (34:10).
Click here to listen to the Legal Hour on KDWN AM720 recorded on May 14th, 2014.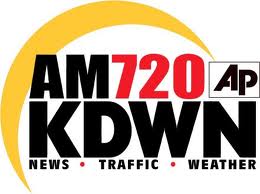 Please tune in to AM720 KDWN's "Legal Hour," every Wednesday, from 9 AM to 10 AM.  Listen live on the radio or online. Feel free to call in with your comments or questions at 702-257-5396.
To listen to past shows, visit our radio show archive page.