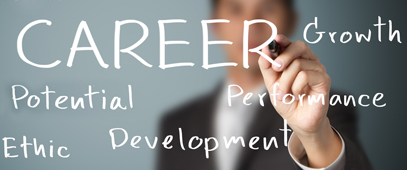 The Attorney Recruitment Process
The Clerkship Program
Our Clerkship Program is the foundation of our recruiting efforts. Each year we invite several bright, highly motivated law students to experience the practice of law at Black & LoBello. Since the majority of our new lawyers come from the second-year summer associates who complete our program, we consider the Clerkship Program the most important component of the recruiting process. We expect to hire as many summer associates for regular associate positions as practical, based on a comprehensive evaluation of each participant in the program. Our Clerkship Program is designed to expose participants to a realistic view of what it is like to practice law at Black & LoBello. The program provides ongoing interaction with the attorneys regarding substantive assignments, motion practice, case evaluation, and the business of lawyering. Clerks are offered the opportunity to rotate through departments of their own choosing. An individual clerk's responsibility will vary dependent on aptitude and eagerness. The assignments given to clerks are interesting, and the results of that work are used by our attorneys. Feedback is provided on an assignment-by-assignment basis, as well as through more formal evaluations. In addition, we encourage all clerks to provide us with a detailed critique of all aspects of the Clerkship Program and constructive ideas.
Life as an Associate
New associates have immediate, direct client contact and engage in substantive work assignments. The nature of our practice results in early responsibility. Our objective in training associates is to encourage the development of not only one's professional skills, but also the exercise of good judgment so that an associate can counsel a client in selecting alternative courses of action. Associates are encouraged to develop professionally and personally through public speaking, publishing, and participation in community activities. Starting salaries for associates vary depending on the candidate's experience and caliber. Associates are eligible for participation in health benefits, and insurance programs are DOR 401(K) plan. The firm may also pay for bar review courses, bar association dues and licensing fees, and provides a summer stipend during study for the bar exams.
Black & LoBello views itself as a team of attorneys who enjoy practicing together. Consequently, "open doors" are the rule rather than the exception. We seek attorneys who have distinguished themselves in their academic, professional, and personal pursuits, and who show promise for practicing law with the highest standards of professional competence and integrity. Academic excellence, resourcefulness and initiative are the qualities we look for when evaluating prospective members of our firm.
Black & LoBello views itself as a team of legal professionals who enjoy working together. We seek employees who are looking for long-term employment, are dedicated to excellence and strive to further themselves in their careers. Black & LoBello is an equal opportunity employer.
We encourage anyone who is interested in becoming associated with our firm to submit his or her resume to:
Black & LoBello Attn: Career Center
By email:                                                           
jobs@blacklobellolaw.com                          
By mail:
10777 West Twain Avenue
Third Floor
Las Vegas, NV 89135