Black & LoBello on AM720 KDWN
Listen to the Legal Hour on AM720 KDWN from December 10th, 2014 in which Maximiliano D. Couvillier III Esq., and special guest, Barbara E. Buckley, Esq., Executive Director of the Southern Nevada Legal Aid Center ("SNLAC"), discuss the SNLAC 14 Annual Pro Bono Award Ceremony (2:00), SNLAC's Children's Attorney Project (7:45), AB 284 and improper foreclosure (10:30), mediation between landlord and tenant (19:45), legal scams (25:45), restitution for federal cases (28:15) and the Ask-A-Lawyer Program (31:00). 

Click here to listen to the Legal Hour on KDWN AM720 recorded on December 10th, 2014.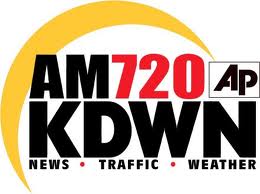 Please tune in to AM720 KDWN's "Legal Hour," every Wednesday, from 9 AM to 10 AM.  Listen live on the radio or online. Feel free to call in with your comments or questions at 702-257-5396.
To listen to past shows, visit our radio show archive page.