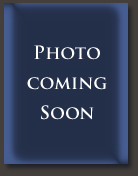 Shelly Booth Cooley joined Black & LoBello in 2004. Ms. Cooley practices in the area of civil litigation with an emphasis on family law.
Ms. Cooley has handled numerous divorce and post-divorce custody matters in her two (2) years of practice and has submitted briefs to the Supreme Court concerning post-divorce custody matters.
Ms. Cooley graduated with high honors from the University of California, Davis in 1995, with a bachelor's degree in Psychology and a minor in Human Development. She then spent one (1) year working with 6th, 7th, and 8th grade "at-risk" students for the San Joaquin County Probation Department, through AmeriCorps. At the end of the program, Ms. Cooley realized her passion for working with children and entered the teaching credential program at University of the Pacific, completing their graduate program and obtaining her multiple subject teaching credential in 1997. Thereafter, she spent two (2) years teaching 1st and 2nd grade in California. Ms. Cooley moved to Las Vegas, Nevada in 1998, where she taught 5th grade for the Clark County School District for three (3) years before becoming an attorney.
Ms. Cooley attended William S. Boyd School of Law at the University of Nevada, Las Vegas, where she obtained her Juris Doctorate in 2004. She was awarded the CALI Excellence for the Future Award in Lawyering Process II, the Juvenile Justice Clinic, and Criminal Procedure II. During her studies, she also served as a judicial extern to the Honorable David T. Wall, Eighth Judicial District Court, Clark County, Nevada.
Ms. Cooley was admitted to practice with the State Bar of Nevada in 2004, and is also admitted to the United States District Court, District of Nevada. She is currently a member of the Nevada State Bar Association and the Clark County Bar Association.